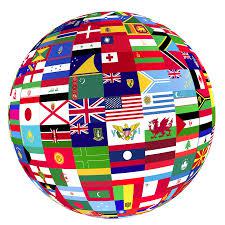 International Sales Committee (ISC):
The ISC comprises senior defense and munitions base professionals from each of our member companies and outside consultants. We work to educate our member companies on the ever changing international sales process and advocate for change when necessary. To do this, we regularly have guest speakers from the government, think tanks, and other organizations present at our monthly meetings. We also host workshops on issues like compliance and ITAR changes. Some of our guest speakers have included Commerce Advocacy, United States Army Security Assistance Command (USASAC), Defense Security Cooperation Agency (DSCA), State Department, the Brookings Institution, and the Stimson Center among many others. Some of the issues we have taken on include, changes to the ITAR, the difficulty in obtaining an EX Number, and fairness in the foreign competitive bid process.
Our approach is to work with governments here and abroad, to promote transparency and fairness in the process.
The Committee Meetings are held in the MIBTF office in Arlington, VA on the third Thursday of each month to update members on matters of common interest, develop strategies and initiatives for international sales, and determine go-forward actions. Members from remote locations can participate in our meetings by teleconference.